Who We Are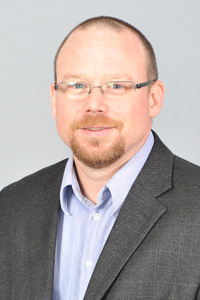 Brad Brain
Insurance Representative – Brad Brain Financial Planning Inc.
Senior Investment Advisor – Aligned Capital Partners Inc.                    (Click Investments – ACPI for more information)
Brad Brain, B.A. (Economics) , CFP, R.F.P., FMA, CH.F.C., CLU, has eighteen years of experience in the financial services sector, including seventeen years as a practicing financial planner. Additionally, Brad is a financial planning author and educator. Brad and his team are committed to helping clients build multi-generational wealth through a prudent and disciplined approach to wealth creation and preservation. Brad is dedicated to the pursuit of knowledge in his field. Involved in financial services education for nine years, Brad has earned several industry designations in addition to a Bachelor's degree in economics. These designations include: CFP – Certified Financial Planner – This is Canada's standard financial planning designation, and is recognized worldwide. R.F.P. – Registered Financial Planner – The most distinguished financial planning designation in Canada, this has been achieved by less than 900 individuals nationwide. FMA – Financial Management Advisor – This indicates an advanced mastery of financial planning concepts, with a specialization in servicing high net worth investors.  CH.F.C. – Chartered Financial Consultant – This designation represents dedication to excellence in financial planning and represents advanced technical knowledge and practical application of financial planning principles. CLU – Chartered Life Underwriter – this insurance designation indicates an advanced knowledge in life and health insurance and employee benefit plans.
Brad is a proud father of two, and in his spare time he enjoys Tae Kwan Do, and touring on his Softail Deuce motorcycle. In 2009 he helped to author the Certified Financial Planner exam for CFP candidates. He was recently named to the Insurance Council Of British Columbia.
In 2010 Brad received the Mayor's Award for Excellence. This is awarded to individuals that have achieved positive notoriety outside our community for their actions, or are recognized as a leader or role model by their peers, or have won international, national, or provincial titles or awards for their efforts.