Think about going to a theatrical production. What you see if the front-stage element – the performers, the polished production. But in order for that to occur there is a lot of things that first need to happen back-stage – the preparation.
Generally speaking, clients only see the front-stage production. They sit with me, and we talk about money. But there is so much that needs to happen backstage beforehand.
I just spent a week on the road. Sometimes my busy travel schedule seems exotic to others, and I am not complaining, but here is what really happens.
Monday I served on an Investigative Review Committee for the Insurance Council of British Columbia.
Tuesday I took in a breakfast presentation on Planned Giving given by the Vancouver Foundation, had an after-lunch presentation with EdgePoint Wealth portfolio manager Andrew Pastor, met group benefits expert David Emanuel for dinner.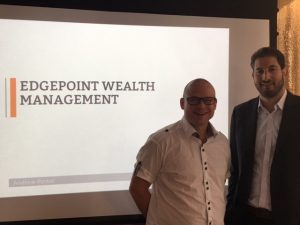 Brad Brain and Andrew Pastor
Wednesday was Advanced Education Day at the Institute of Advanced Financial Planners annual symposium, focusing on a case study involving a dysfunctional family dynasty.
The symposium continued from Thursday to Saturday, with much of the focus on the legal, accounting, and planning aspects of the case study. This was mixed in with presentations on ethics, technology, and succession planning.
In other words, I spent 4 days in a windowless conference room listening to a bunch of expert lawyers, accountants, portfolio managers, and financial planners discuss the fine print. In very specific detail.
That's what it takes to be ready to take the front stage.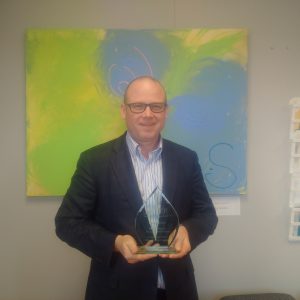 Institute of Advanced Financial Planners Recognition